Our Mission Statement

To welcome everyone in the name of Christ; 

To Love and serve the Lord; 

And to spread the Gospel wherever we may be. 

Number of hits on this website


Prayer of St. Martin

Father, by his life and death, Martin of Tours offered you worship and praise.  Renew in our hearts the power of your love, so neither death nor life may separate us from you.  

Grant this through our Lord Jesus Christ, your Son, who lives and reigns with you and the Holy Spirit, One God, for ever and ever.  Amen

St. Martin's Episcopal Church 

29 Parkway

Maywood,NJ

Phone: 201-843-5360

The Rev. Rubén Jurado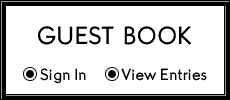 PLEASE CHECK OUR CALENDAR

IN CASE OF LOCATION CHANGES OR

CANCELLATION OF SERVICE

Sunday service 

Holy Communion 9:30am