Our Mission Statement

To welcome everyone in the name of Christ; 

To Love and serve the Lord; 

And to spread the Gospel wherever we may be. 

Number of hits on this website


St. Martin's Episcopal Church 

29 Parkway

Maywood,NJ

Phone: 201-843-5360

The Rev. Rubén Jurado

For up-coming Events, please click on the "EVENTS" page.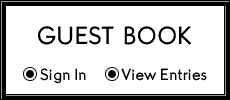 We have re-opened!

Masks and social distancing are still required,

 but we hope to see your smiling eyes in person.

Sunday service 

Holy Communion 9:30am