Our Mission Statement

To welcome everyone in the name of Christ; 

To Love and serve the Lord; 

And to spread the Gospel wherever we may be. 

Number of hits on this website


St. Martin's Episcopal Church 

29 Parkway

Maywood,NJ

Phone: 201-843-5360

The Rev. Rubén Jurado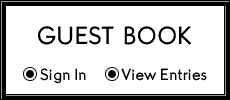 Our Church is Open

PLEASE CHECK OUR CALENDAR

IN CASE OF LOCATION CHANGES OR

CANCELLATION OF SERVICE

Masks and social distancing are NO longer required.

 We ask that in our parishioners and guests

remember our struggles during the pandemic

and take care of themselves and others by

not coming to church if they feel unwell.

Sunday service 

Holy Communion 9:30am